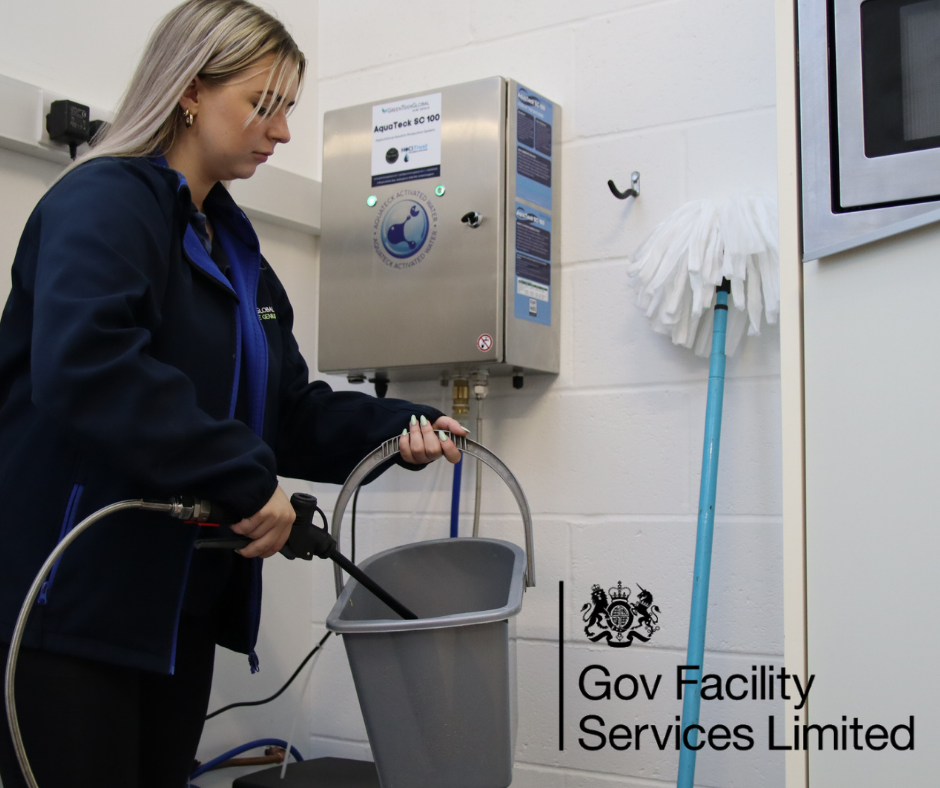 "GreenTeck Global were outstanding in supporting the training of GFSL employees on how to use the AquaTeck and conducted training to the highest standard in providing additional protection to their work environment."
Michaela Mckie, Director of Soft Services
Government Facility Services Limited
Get in Touch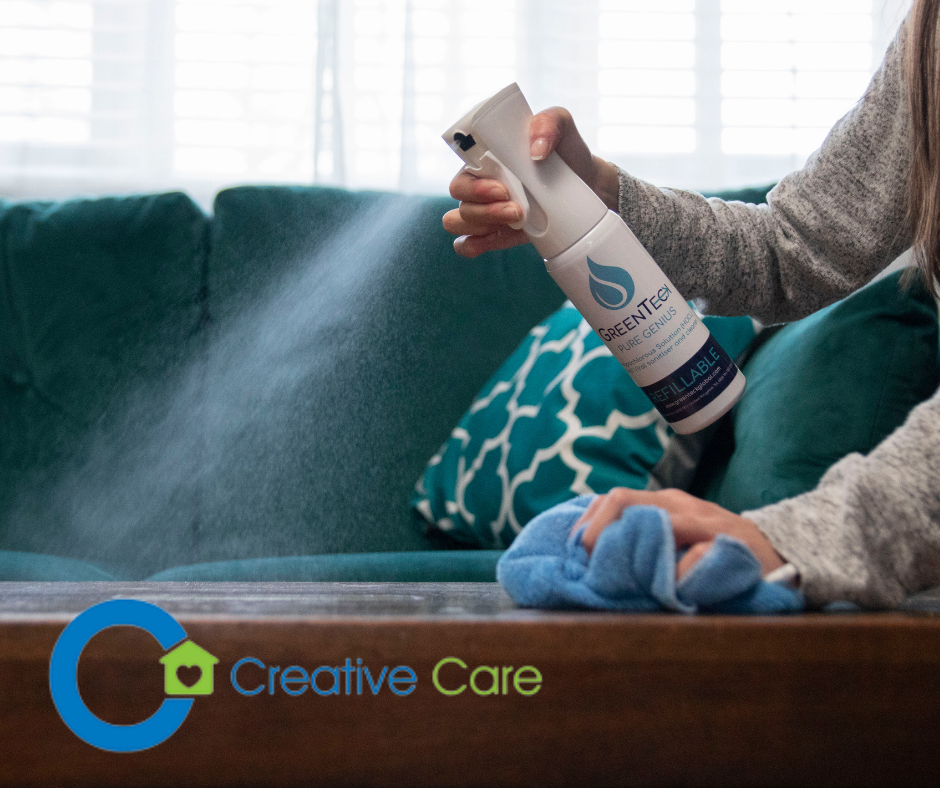 "In the homes where we have replaced chemical cleaning with the AquaTeck, we have seen nearly 60% savings on our cleaning materials costs each month. GreenTeck Global are an innovative company that strives to find products to improve the efficiency of routine cleaning whilst also0 saving costs"
Ian Coldrick, CEO
Creative Care
Get in Touch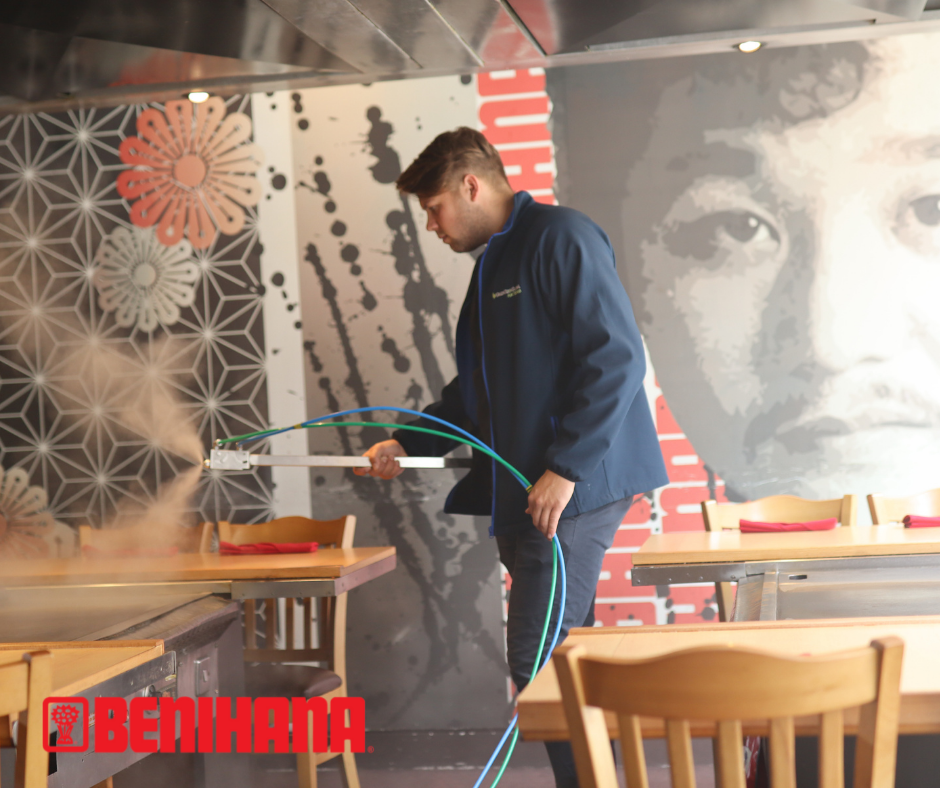 "AquaTeck Spray from GreenTeck is a fantastic product, it's possible a game changer in this industry replacing sanitiser, all purpose cleaner and degreaser at once with the safest liquid (drinkable water). Strongly recommend getting this product!"
Mamoru Shoda, Operations Manager
Benihana
Get in Touch
Every Industry
From large government corporations to independent coffee shops, GreenTeck Global strive to improve
sustainability and hygiene in every setting.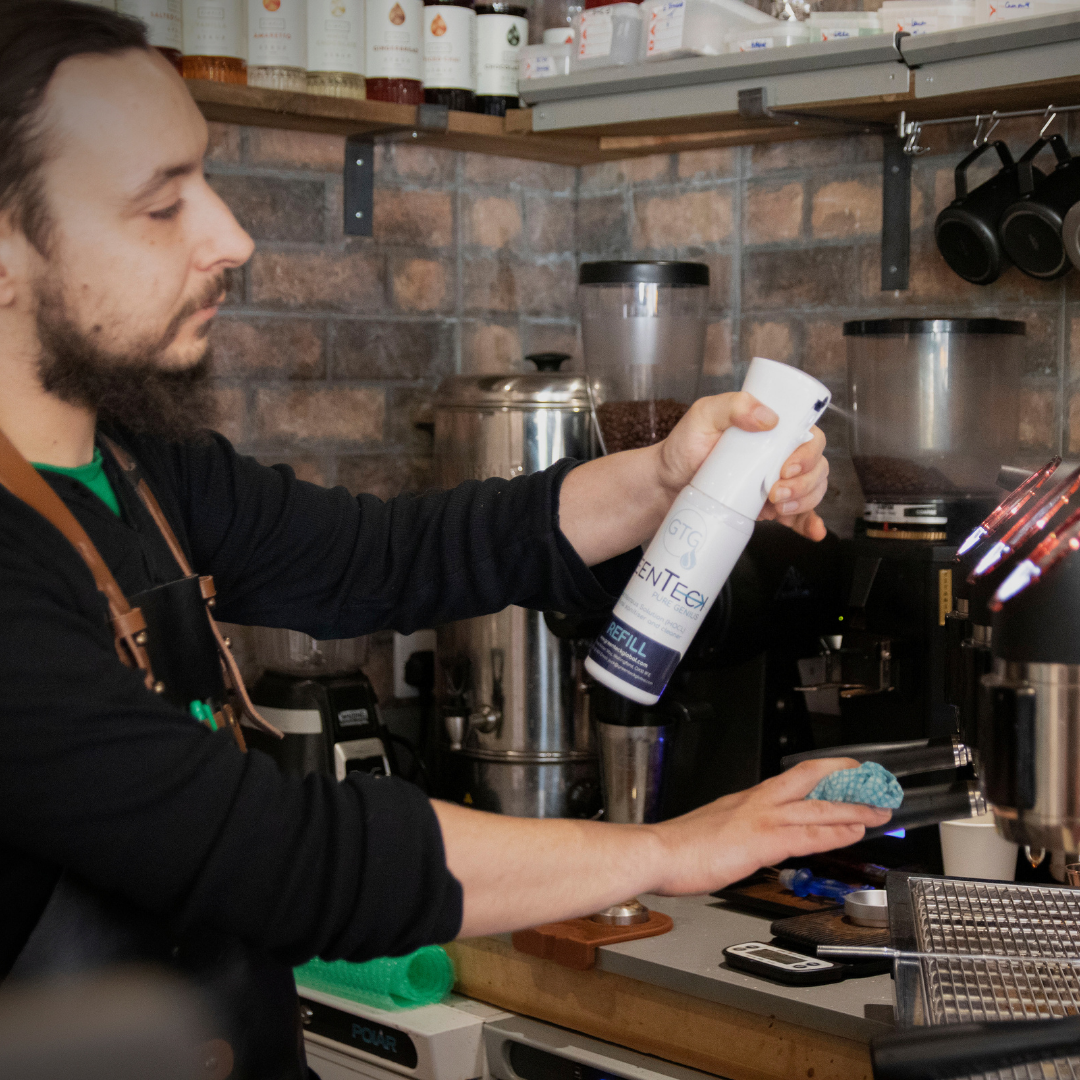 Jim Beans Coffee Shop
Barista Will
"It's that peace of mind knowing every surface is clean...cleanliness is key when it comes to serving food and if it gets in food prep areas it's completely safe"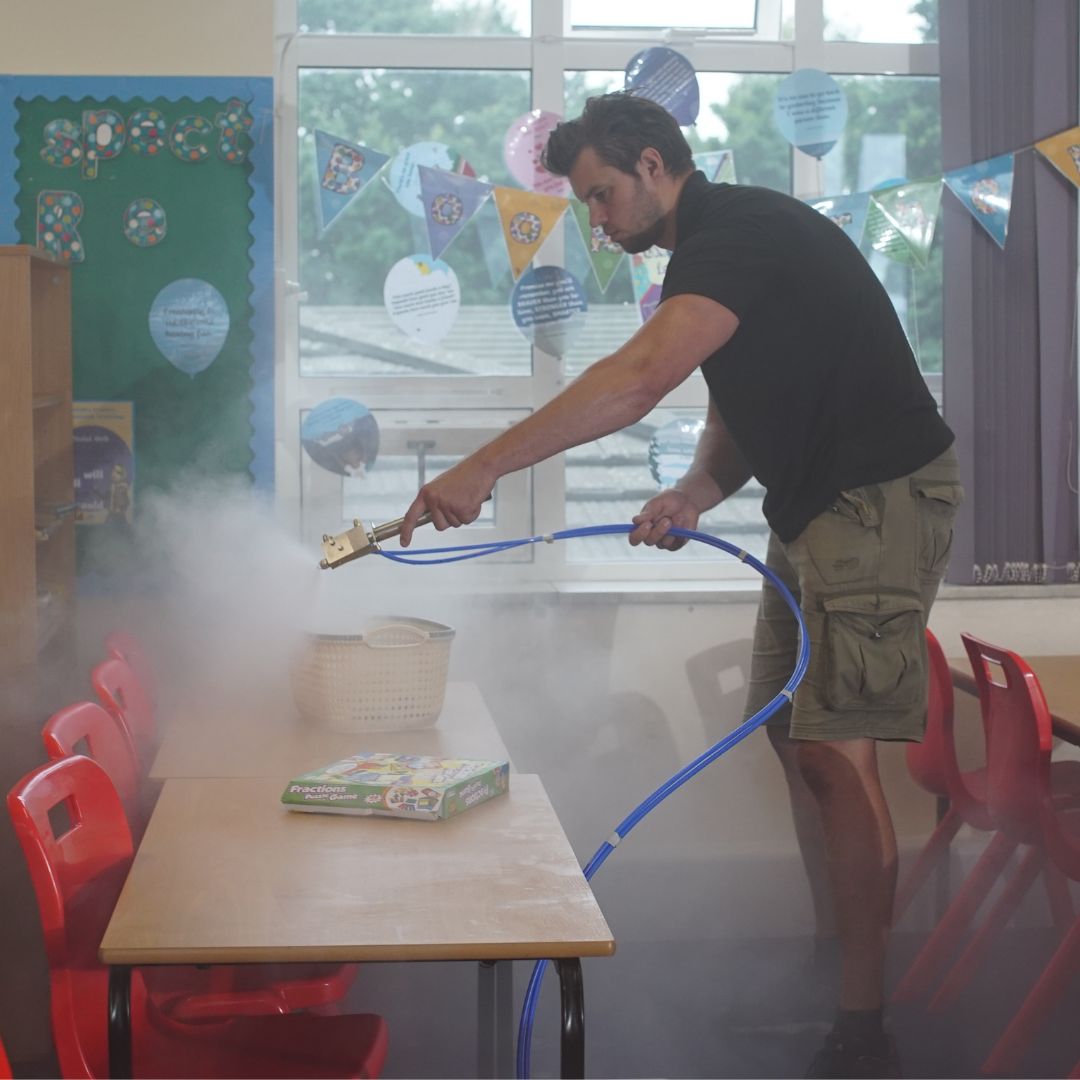 Eyres Monsell Primary School
Premises Officer Charlie
"AquaTeck is safe for staff and students in the school as there is no COSHH required. Moving away from chemicals is definitely the way forward."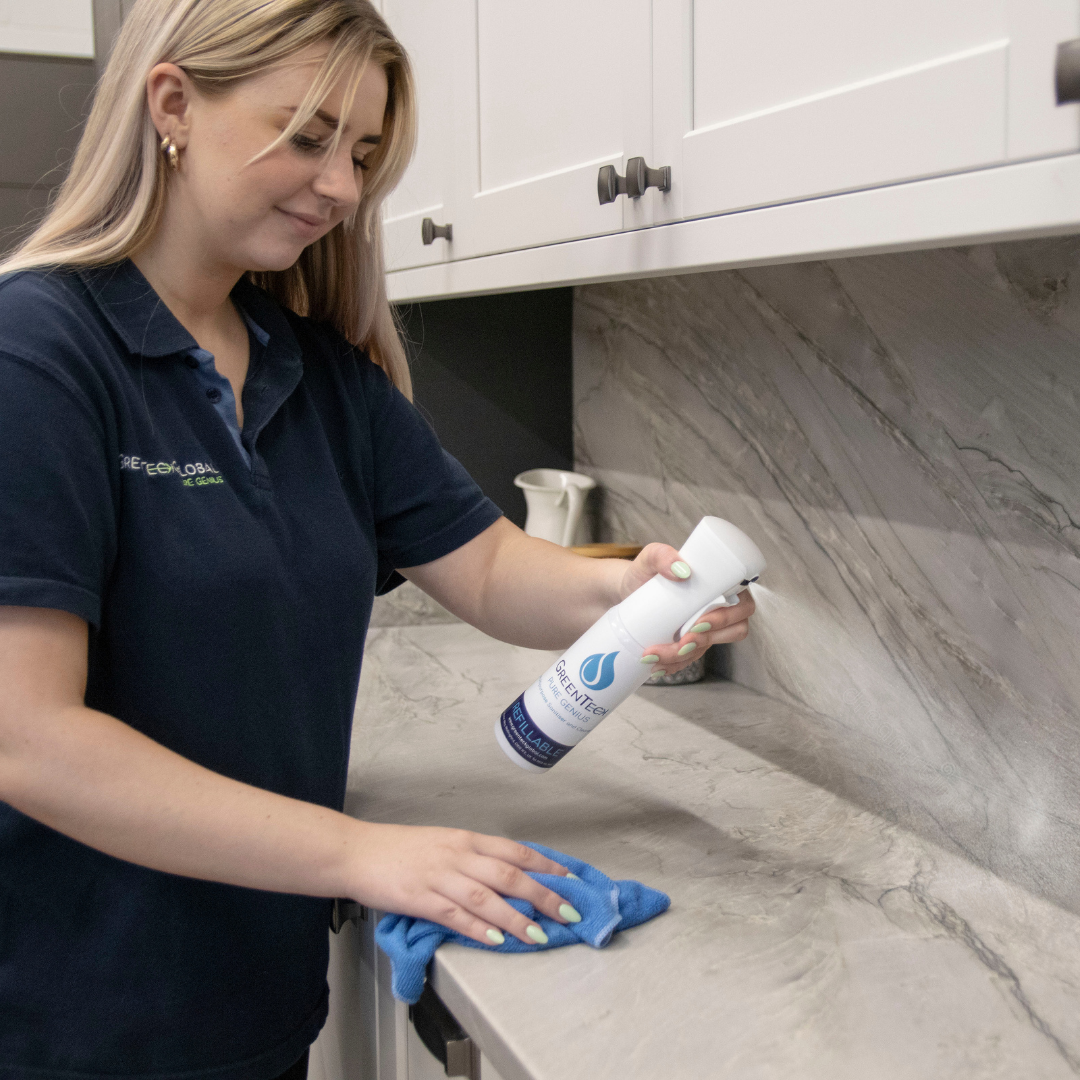 AbbeyField Society Care Homes
House Manager Nicky
"GreenTeck gives you that confidence that you were doing everything you possibly can to eradicate all illness...we use it daily"