Why GreenTeck Global?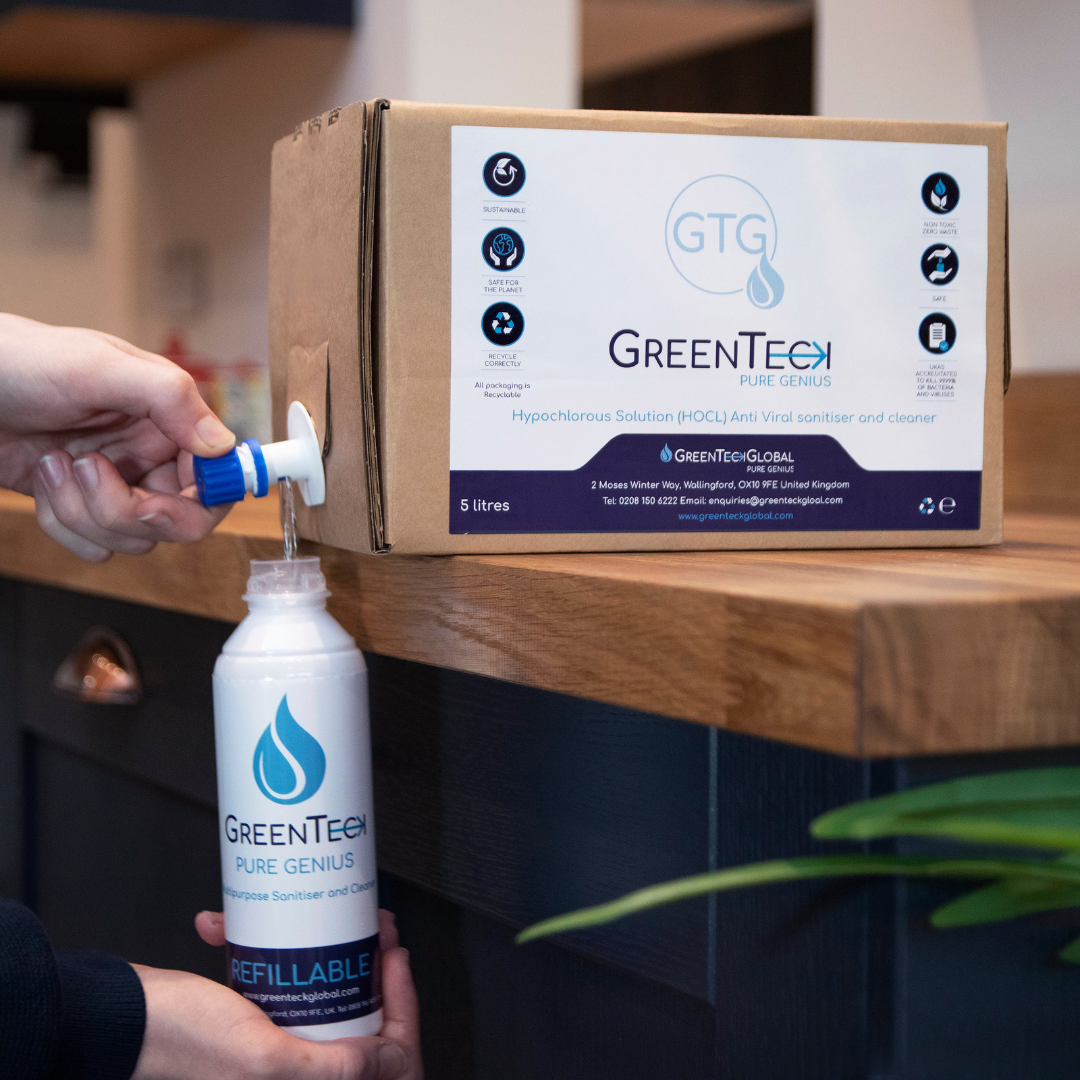 Sustainable
GreenTeck Global cleaning solutions have ZERO harmful effects to our environment, unlike traditonal cleaning solutions. All packaging is made from 100% recycled materials, specifically designed to reduce your plastic waste and carbon footprint.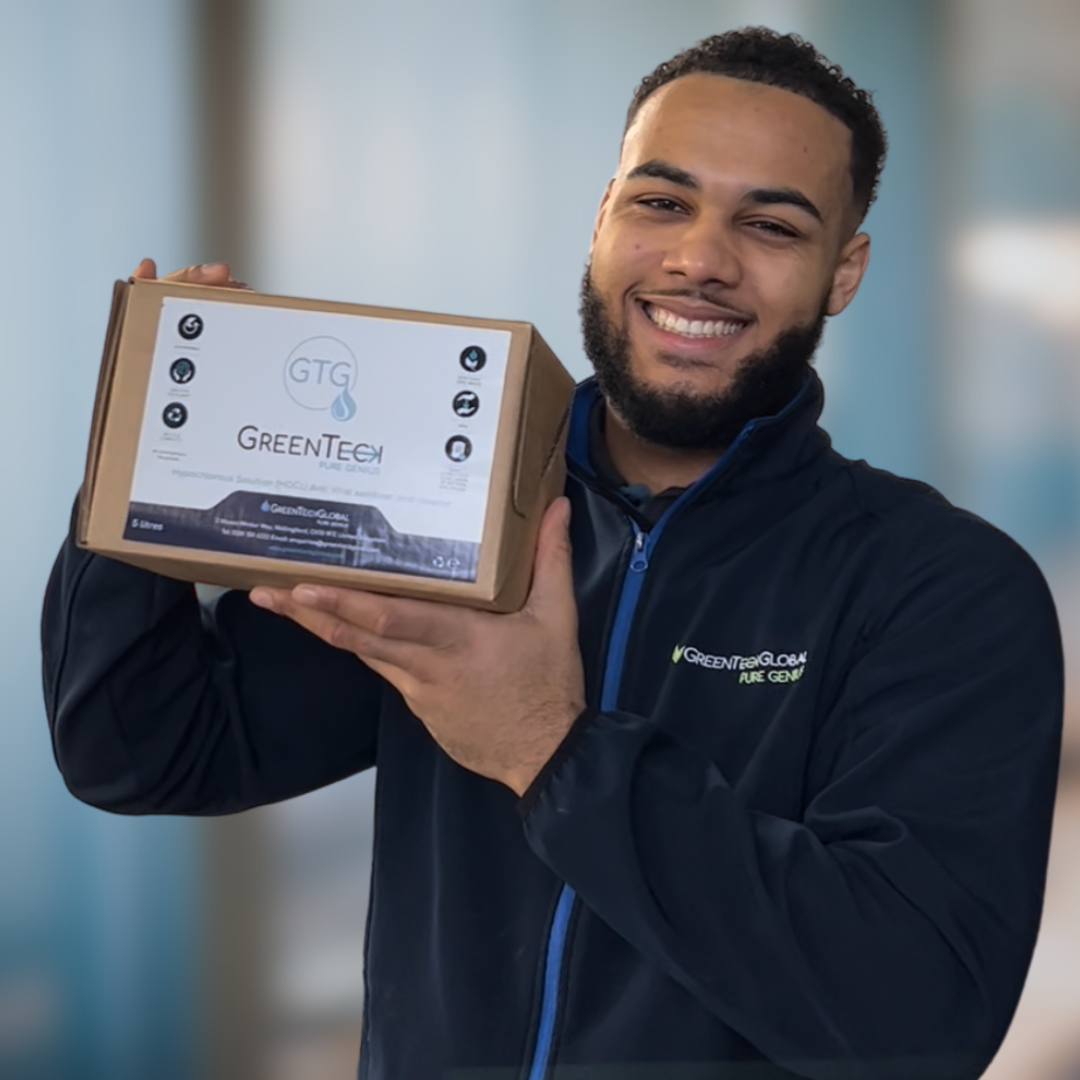 Ethically Produced
All of our products are 100% vegan and cruelty free. Hypochlorous acid is chemical free, non toxic, non allergenic, natural and gentle to your skin - making it the safest and kindest cleaning solution.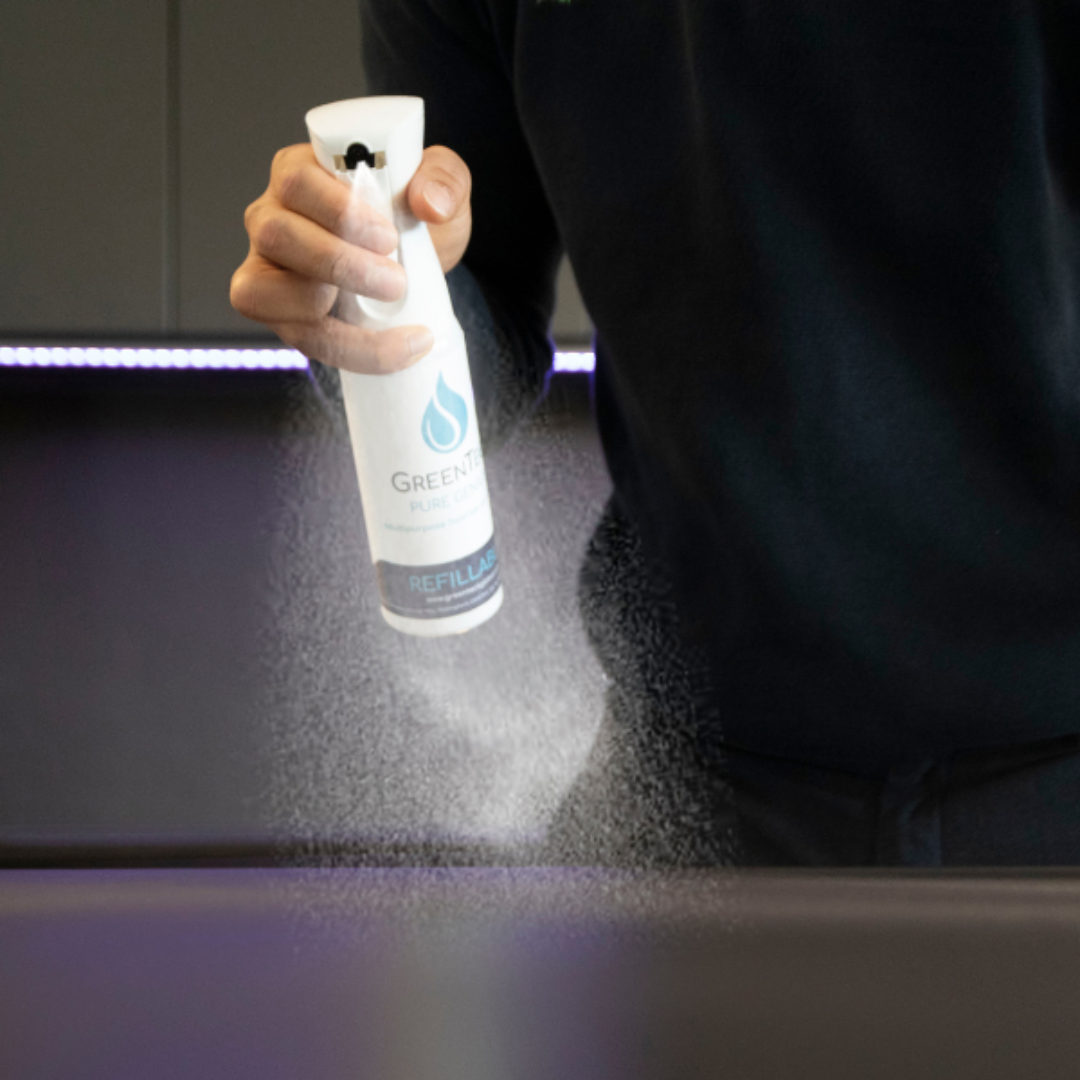 Effective
GreenTeck Global HOCL is accrediated to kill 99.99% of bacteria, viruses, spores, pathogens and odours - so you know you are doing everything possible to stay safe and hygienic. HOCL is actually 80-100 times stronger than bleach!
See accreditations here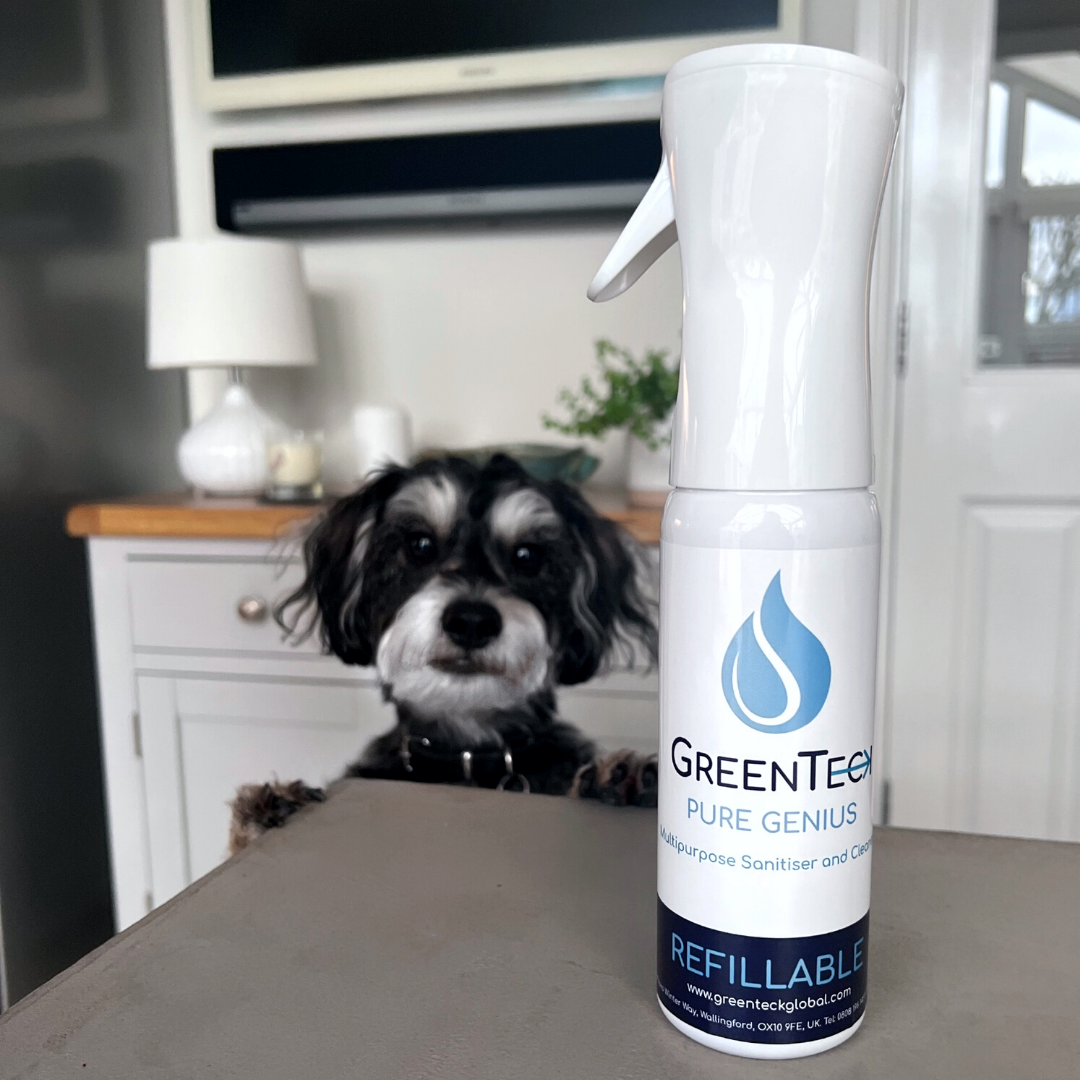 What is hypochlorous acid?
Hypochlorous acid (or HOCL) is actually the same substance our white blood cells produce to fight infection, hence the common name 'Mother Nature's Sanitiser'.
GreenTeck Global have cracked the code on how to create and bottle up this magic solution so you can clean your home with ZERO harmful effects to your health or the environment.
It is made by electrolysing ordinary tap water with an electrotic cell, transforming it into an extremely powerful (yet natural) cleaner and sanitiser.
SHOW NOW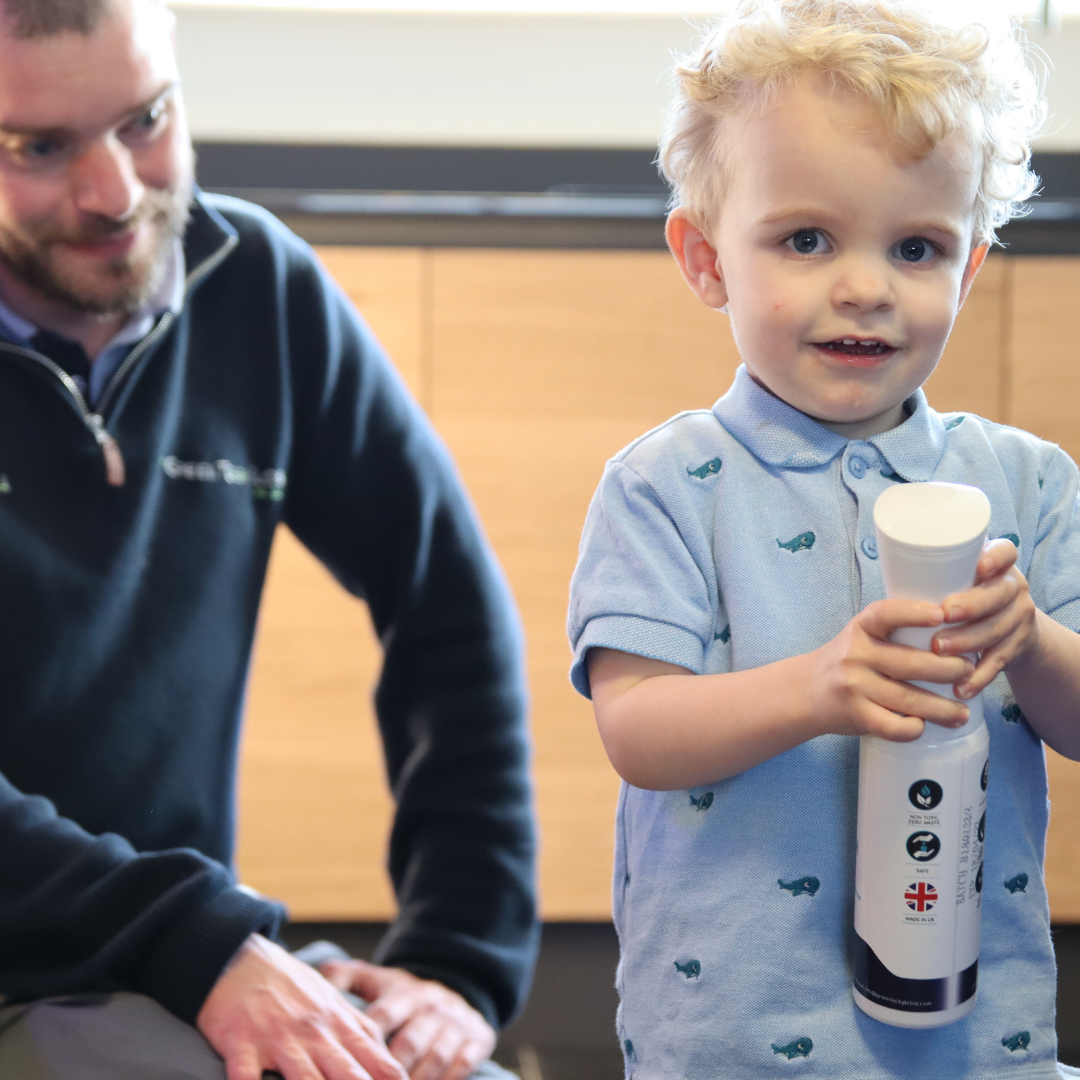 Why switch to sustainable cleaning?
With hygiene and our environment more important than ever, HOCL is the way forward for cleaning our homes. It has ZERO harmful effects on our environment, unlike mainstream chemical cleaning solutions...
Have you ever read the warning labels on a bottle of bleach? They caution sevre skin iritation, may release dangerous gases, harmful to aquatic life, poisonous if inhaled, must wear protective clothing and more; yet many of us use these toxic chemicals in our homes everyday.
Thousands of chemicals are washed into streams and rivers, some persist in the environment and enter the food chain. It's time to make the change.
Choose Green! Choose GreenTeck Global.
SHOP NOW
Products Designed with the Planet in Mind
Your Questions. We Answered.
What is the MultiPurpose Sanitiser and Cleaner made from?
The GreenTeck Multipurpose Sanitiser and Cleaner is made from HOCL or hypochlorous acid and is actually the same substance your white blood cells produce to fight infection. It is also known as Mother Nature's Sanitiser.
It contains just ordianary tap water, salt and a tiny bit of vinegar. This solution is then electrolysed using a special electrolytic cell to become hypochlorous acid. This means it is 100% natural and non toxic so it is safe for your skin, body, children pets and the planet.
Is HOCL safe for children and pets?
Choosing a selection results in a full page refresh.
Press the space key then arrow keys to make a selection.