With our environment more important than ever, GreenTeck Global prioritises sustainability every step of the way; from where we source our packaging to ensuring our products provide an eco friendly alternative to conventional cleaning chemicals.
We pride ourselves on having created an effective and POWERFUL cleaning solution which has ZERO harmful effects on our environment. In addition, it's refillable packaging is designed to reduce your waste, carbon footprint and costs.
We are excited to annouce we now plant a tree with every single order. This means when shopping our sustainable cleaning products, you are also funding for a new tree to be grown, battling the climate crisis.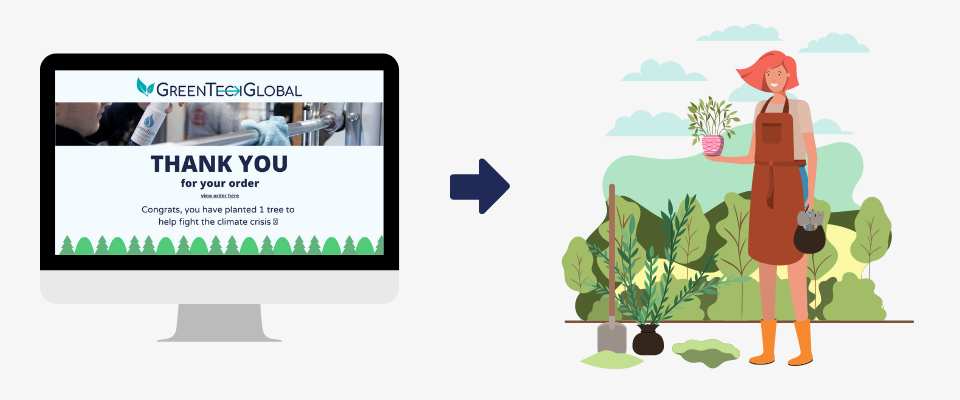 How does it work?
GreenTeck Global have collaborated with the incredible Ecologi who have made it their mission to allow businesses and individuals help undo 30 years of carbon damage by avoiding 1,500 billion tonnes of CO2. We fund for Ecologi to plant a tree every single time an order is made on our site, to support reforestation and our precious eco systems.