The AquaTeck Mini is set to revolutionise commercial cleaning by transforming ordniary tap water into the most powerful sanitiser known; HOCL. This handy, compact technology is designed to make your cleaning process swifter, easier and more cost effective.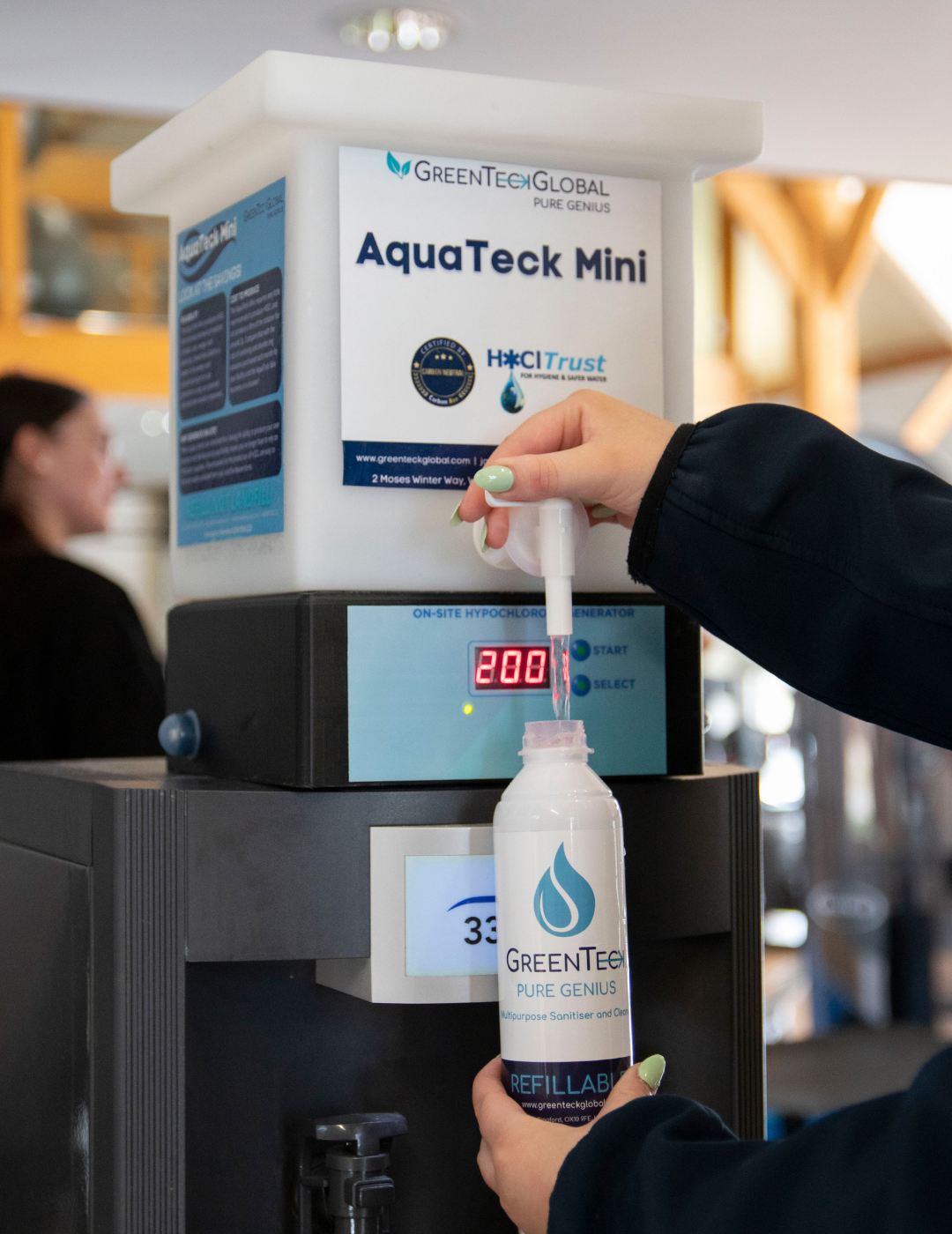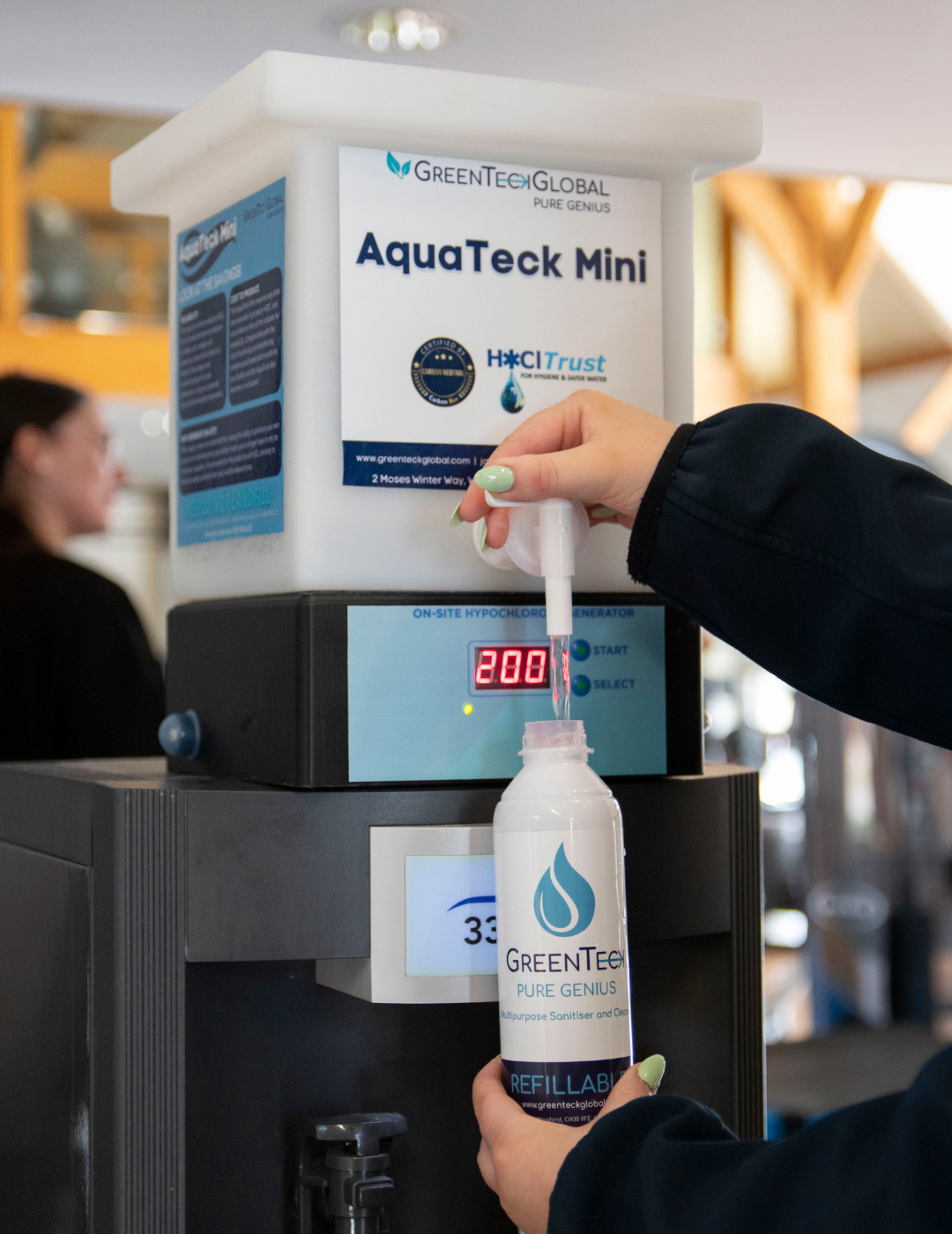 Key Benefits
- Produces 7.5 litres of sanitising solution every
8 minutes
- No COSHH required
- Compact and portable
- Reduces plastic waste and carbon footprint
- Non toxic, non allergenic and eco friendly solution
- Accredited to kill 99.99% of all bacteria, viruses and pathogens
- Simple and easy to use
Get in Touch
Pure Genius
Designed with the planet in mind.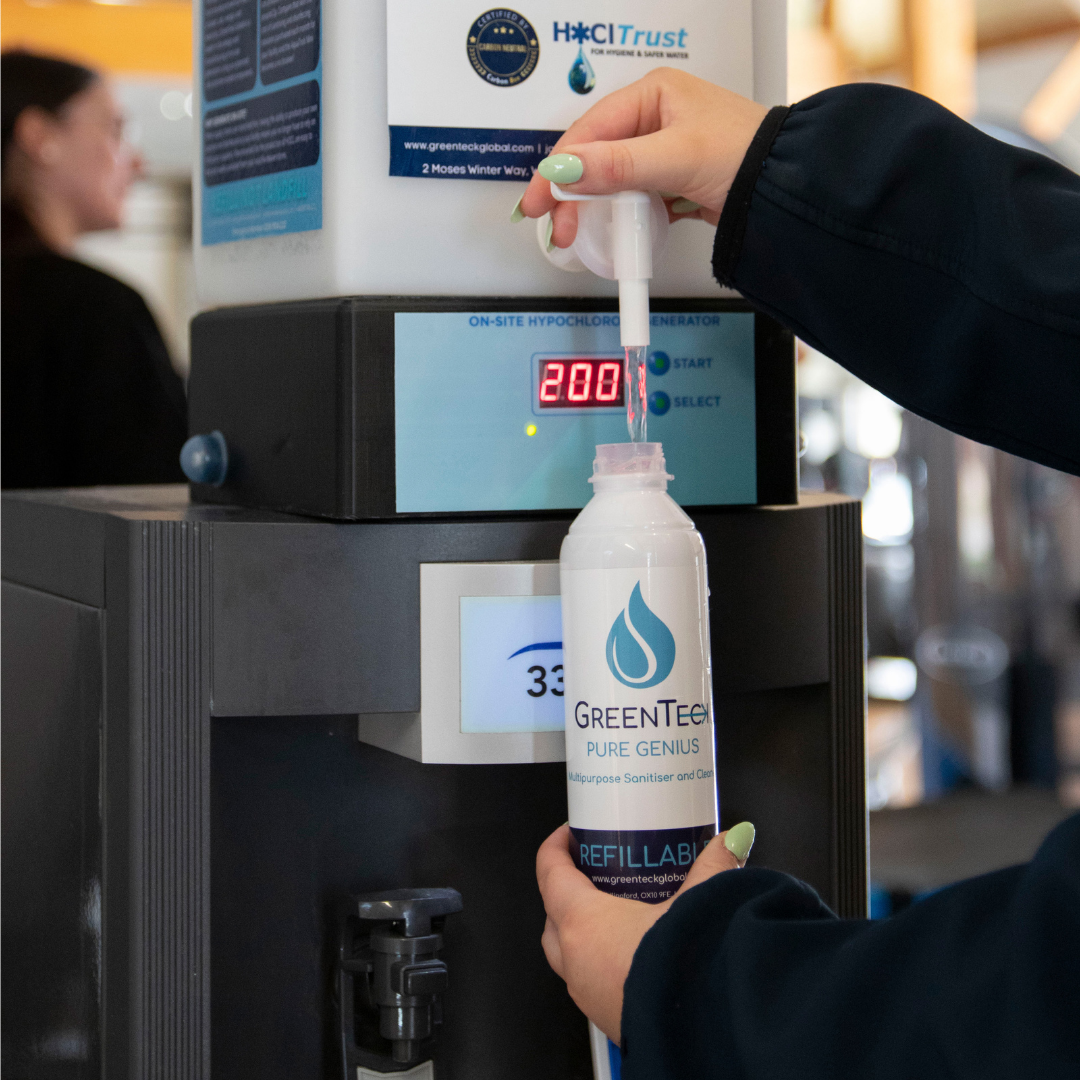 Sustainable
The AquaTeck Mini allows you to refill your cleaning bottles, seriously reducing plastic waste which has never been more paramount. HOCL has zero harmful effects to our environment and can be safely disposed of, unlike conventional cleaning chemicals.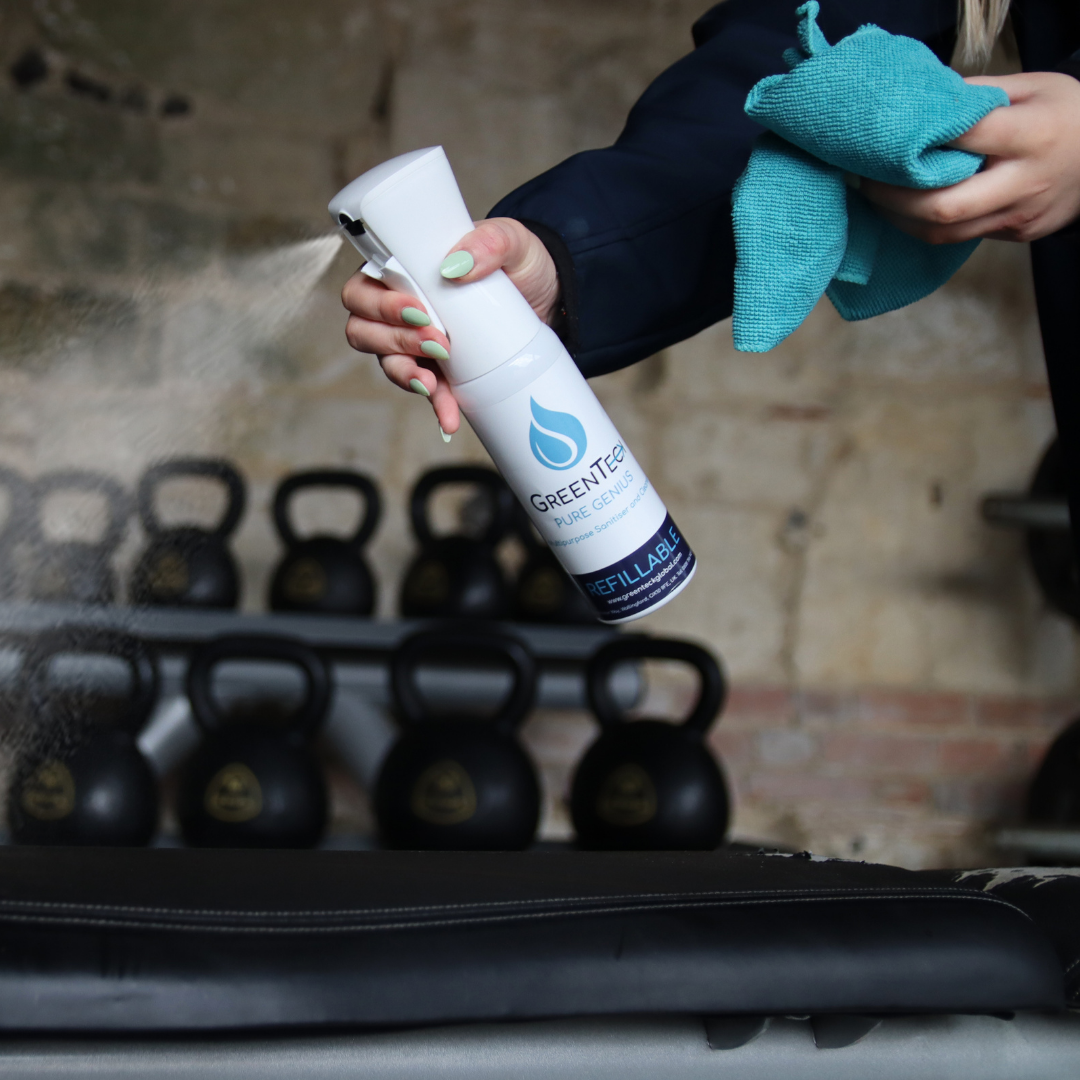 Most Powerful Sanitiser Known
HOCL is actually the strongest disinfectant known to man; up to 80-100 times stronger than bleach. It is accredited to kill 99.99% of all bacteria, viruses, pathogens, spores and odours.
See Accreditations Here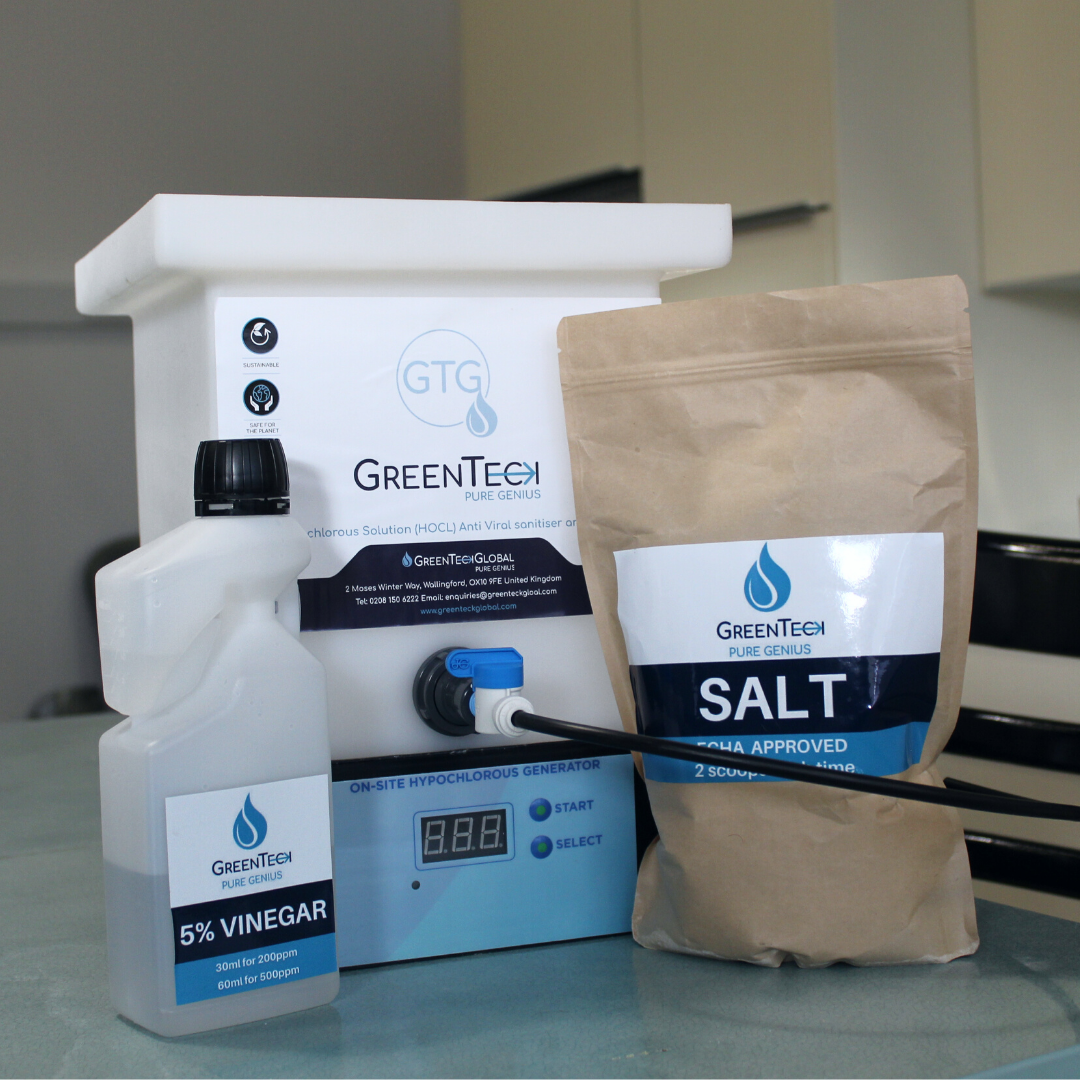 Convenient
Being portable, the AquaTeck Mini can be moved between rooms and transported to different facilities; so you have on site HOCL production wherever you need. It's compact size allows for easy storage - simply find somewhere with a power source and you're ready to go.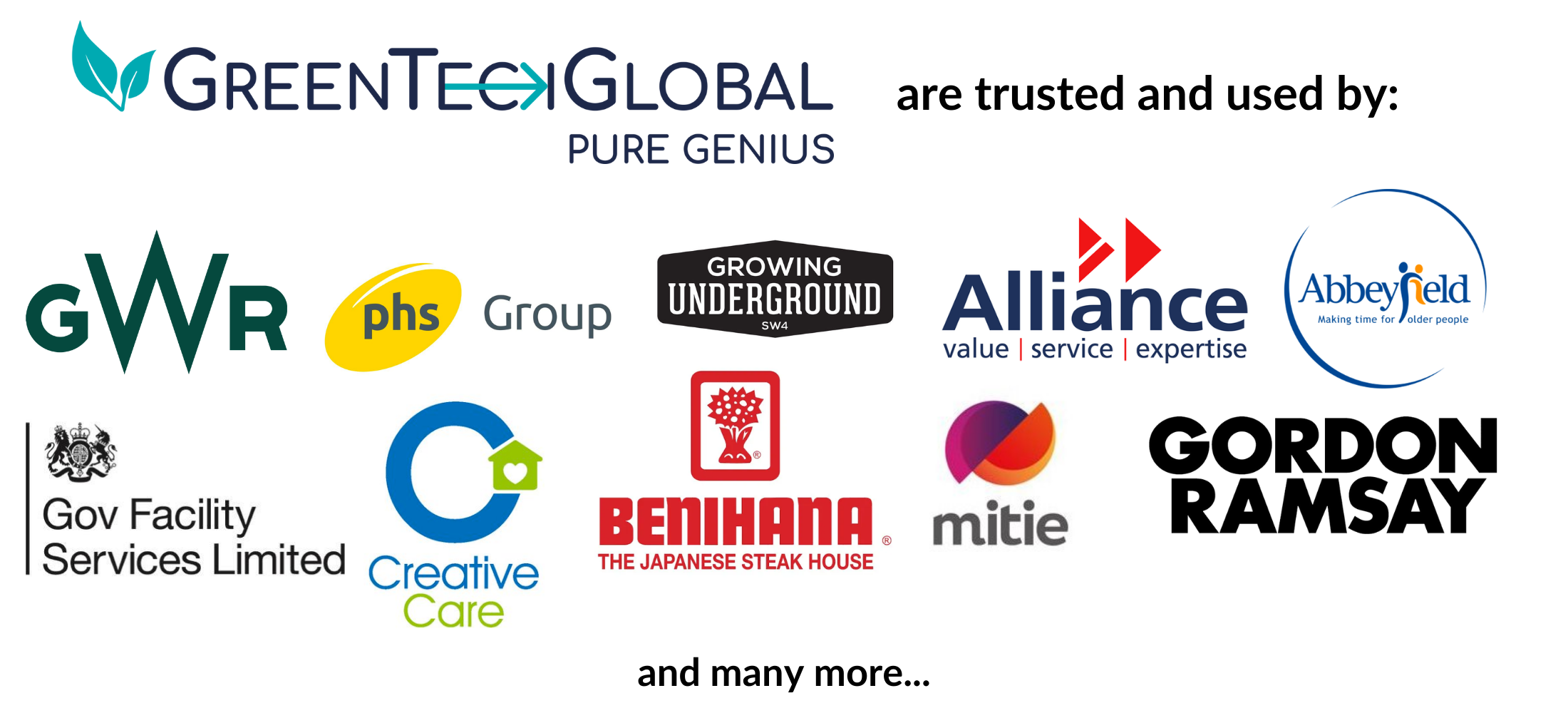 Contact us
Have a question? We're happy to help! Please fill out the form and we will get in touch with you shortly.